About the project
---
Over the past decade, there has been emerging political consensus regarding state school finance systems, money, and schools, supported by a growing body of high-quality empirical research regarding the importance of equitable and adequate financing for providing high quality schooling to all children.
There is, of course, serious and often contentious debate about how education funding should be spent, but virtually all potentially effective policies and approaches require investment, often substantial investment. The idea that "money doesn't matter" is no longer defensible.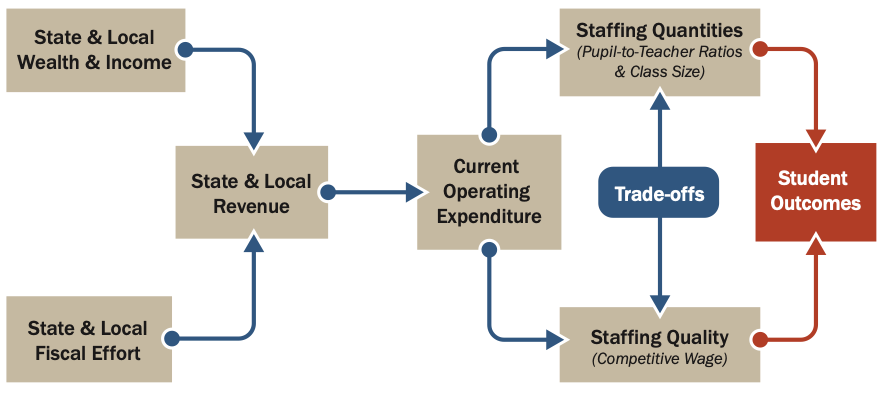 However, school finance systems, and their measurement, are highly complex, and often difficult to understand for policymakers, parents, and the general public. Acting on the empirical and political consensus about the importance of school funding therefore requires data and measures that are accessible and widely accepted as credible.
This need is the impetus for the School Finance Indicators Database, a collection of sophisticated school finance measures that can be used to assess the adequacy and fairness of each state's revenue, spending, and resource allocation, and to compare these measures between states.
The database is designed for use not only by researchers, but also by parents, policymakers, journalists, and the general public.
In building and presenting this system, we rely on the following core principles:
Proper funding is a necessary condition for educational success: Competitive educational outcomes require adequate resources, and improving educational outcomes requires additional resources.
The cost of providing a given level of educational quality varies by context: Equal educational opportunity requires progressive distribution of resources, targeted at students and schools that need them most.
The adequacy and fairness of education funding are largely a result of legislative policy choices: Good school finance policy can improve student outcomes, whereas bad policy can hinder those outcomes.
The primary product of the system is the State Indicators Database, a collection of 125 state-by-state school finance measures, most of which are available for all years between 1993 and 2018. These measures are statistically adjusted by factors such as district size and labor market costs, so they are comparable within and between states. The database includes not only revenue and spending, but also a collection of variables measuring how states and districts spend their resources, including staffing ratios, class size, and teacher salaries. Users can also download the District Indicators Database, a more detailed district-by-district collection of variables, many of which are used to construct the state indicators.
In addition to an annual report presenting findings from key indicators from the state database, we will also be publishing regular research briefs examining other measures in the system. It is our hope and intention that our data, and analyses based on these data, will help to inform and improve debates about school finance policy in the U.S.
---
This project has been supported in the past by a grant from the W.T. Grant Foundation.
Latest News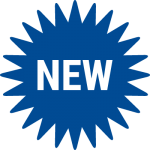 THIRD RELEASE OF THE SCHOOL FINANCE INDICATORS DATABASE

January 2021: Read the annual report, view individual state profiles, and download the full dataset.
Latest Annual Report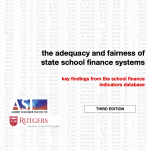 The Adequacy and Fairness of State School Finance Systems

The third edition of our annual report presenting findings from the School Finance Indicators Database. Released January 2021. Download the report.
Latest Research Briefs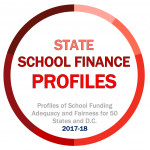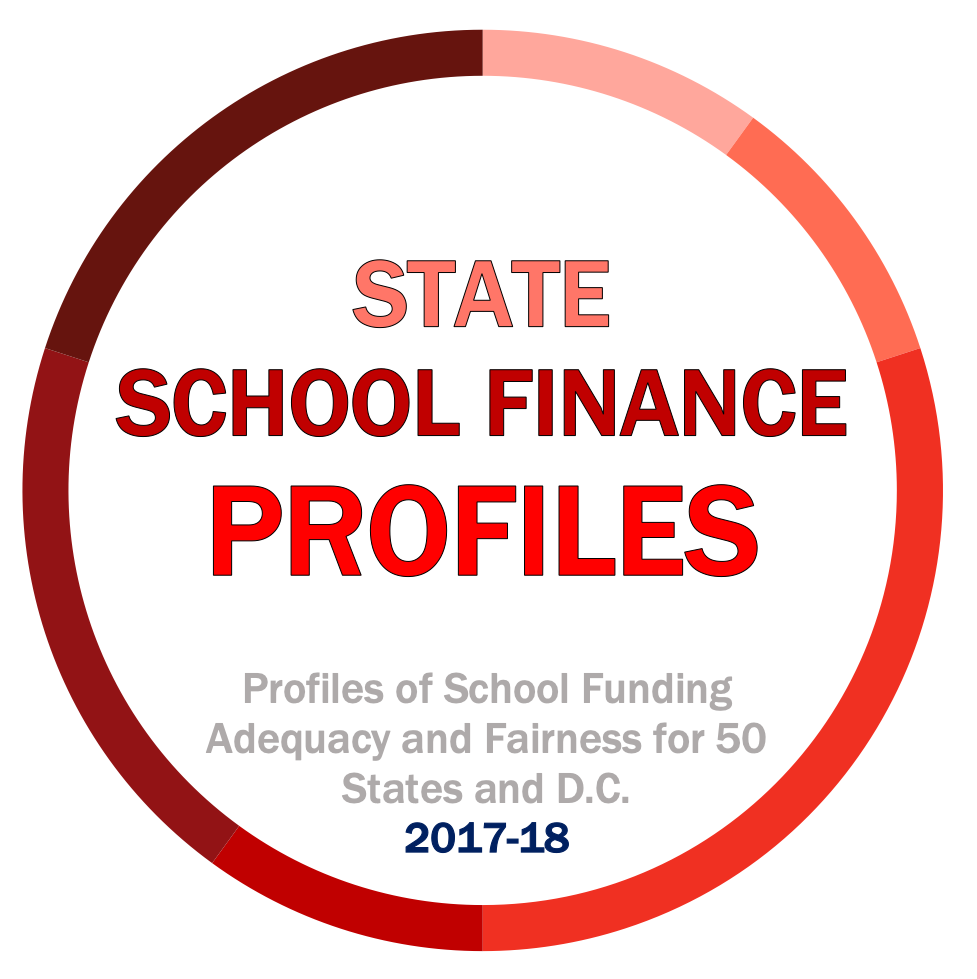 State School Finance Profiles 2017-18

One-page profiles of effort, adequacy, and progressivity in the school finance systems of all 50 states and D.C. Download your state's profile.