SFID_AnnualReport_2019
Latest News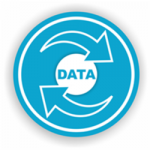 NEW RELEASE OF DATABASE AND ANNUAL REPORT

February 2020: The second edition of the SFID and annual report are now available. Read the report or Download the data.
Latest Annual Report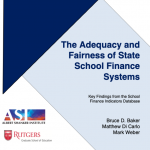 The Adequacy and Fairness of State School Finance Systems

The second edition of our annual report presenting findings from the School Finance Indicators Database for School Year 2016-2017. Released February 2020. Download the report.
Latest Research Briefs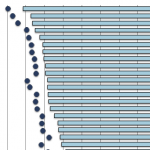 School Finance and Teacher Pay Competitiveness

An analysis of the relationship between teacher/non-teacher wage gaps and state school finance systems. Released July 2019. Download the brief.